Current
JINMING HUANG
Paintings


PII GALLERY is pleased to announce our upcoming show of emerging Chinese artist Jinming Huang in his first solo exhibition in the United States.

Huang has been gaining exposure in the international art community since 2006, participating in globally recognized events such as the Bologna International Art Fair, Florence Art Fair and the China International Gallery Exhibition in his current city of Beijing.

As a sculptor and painter, Jinming has gained much recognition in China for his stylized technique and palette. Being an artist in China brings with it a unique perspective; China is well known for it's state regulated definition of art. Jinming's subject matter is often wildly eccentric, his figuratively driven imagery often displays the human form in the nude, in dali-esque surreal compositions.

PII Gallery's exhibition of Huang's work will be representative of the young artist's voice; informative, definitive and bridging the cultural divide between Asia and the Americas.
March 6 – 28
---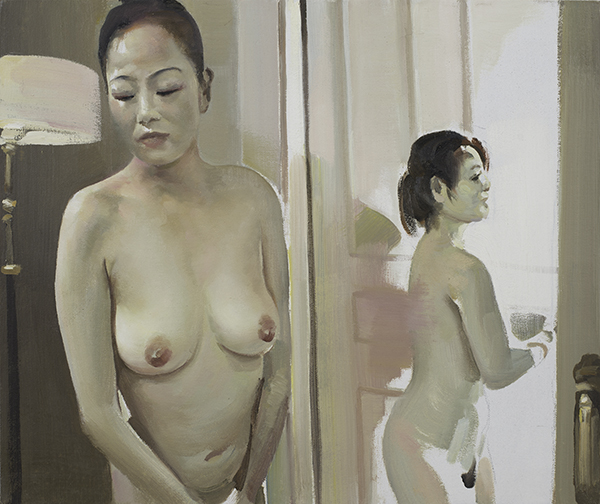 ---
upcoming
CATHERINE KUZMA 
& DAVE WORRELL
Close to Home
PII Gallery is pleased to present a show of paintings and poems by Catherine Kuzma and Dave Worrell, respectively. To Kuzma, painting is a meditative process, each painting a conversation, communion with a creative power documented in color and impressions. In her most recent series CLOSE TO HOME, she celebrates local landscapes and patches of nature that have survived suburban development in southern New Jersey.
When Dave Worrell first saw the paintings exhibited in CLOSE TO HOME, he felt drawn into a very familiar world. The poems that have emerged from Dave's contemplation of Catherine's paintings evoke a South Jersey landscape much impaired by human encroachment, yet still retaining isolated spots of beauty and tranquility: the yet-lingering consolations of the natural world through which flashes of the eternal shine through.
April 3 - 25
PETER KINNEY
Drifting Through the Birdbath & Moonscapes and Storms
Kinney's photographs in DRIFTING THROUGH THE BIRDBATH are recent collages in that explore the beauty of nature and man-made objects in and under water using materials mostly found during walks and explorations. For these, he works outside in all weather, exploring the bounty of the cycle of light, and materials of the seasons.
MOONSCAPES AND STORMS reflect Kinney's love of the night; ink, the moon, reflections on water, the vastness of the ocean and sky, and kayaking at night in the bays of Maine in moonlight.
April 3 - 25
---